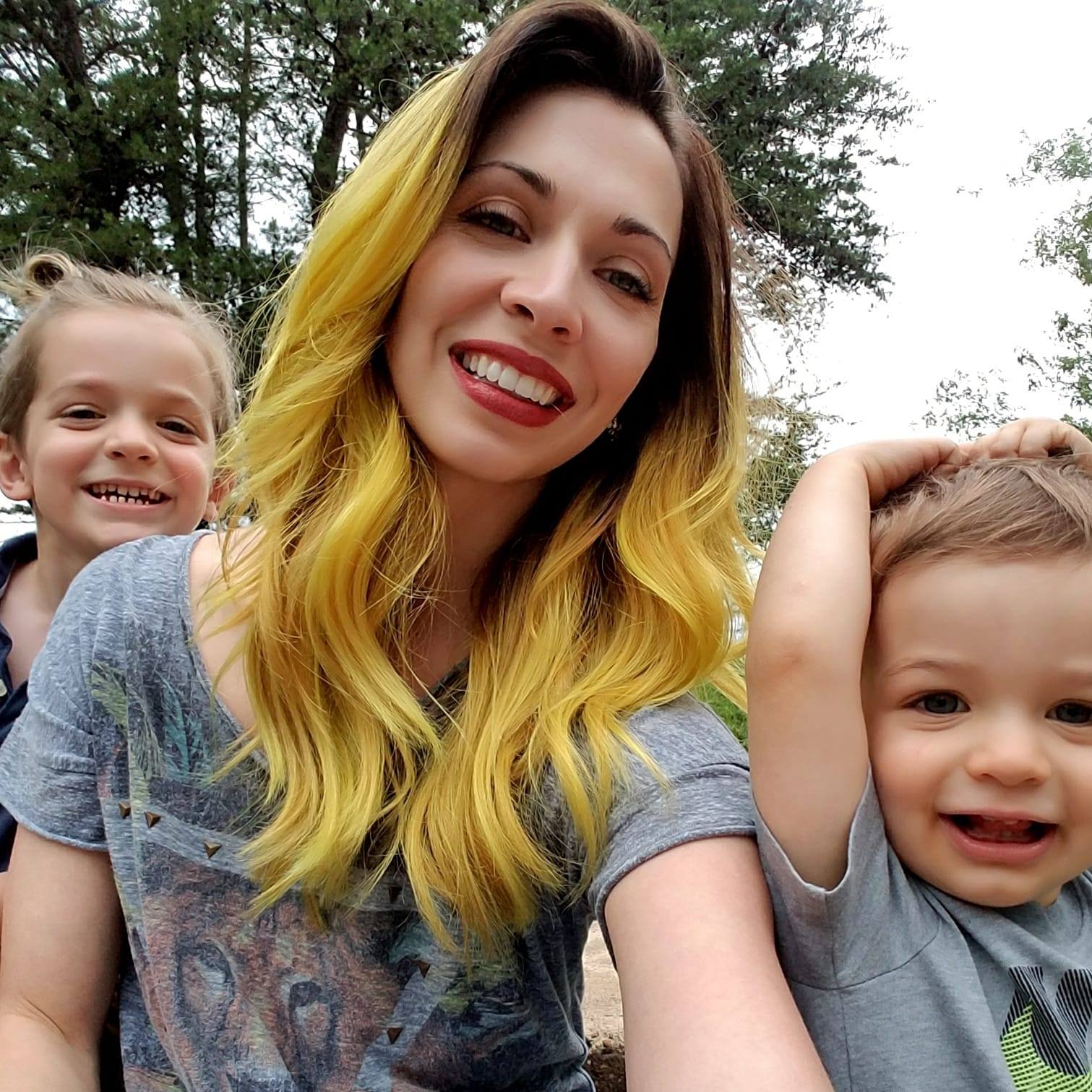 Suzanna Spears
Owner, Level 4AA
---
Since becoming a hairstylist in 2003, I couldn't be happier to have finally brought together a team that is passionate to help women realize how beautiful they truly are. Having been an American Board Certified Haircolorist since 2006, I take special pride in executing flattering tones and custom-blending formulas to bring out the best in my clients. I am constantly seeking opportunities for continuing education for myself and for my team. We love to push ourselves, push the limits and take each appointment as seriously as if it was our own. My clients appreciate how much I try to educate them through the blow-dry process so that they can achieve at home what I've achieved in the salon. Outside of the salon, I enjoy being a mom of two precious, young boys. As much as I like to grow as a stylist, I also want to grow as a person, being a better boss, a better mom, and hopefully a better stranger. Current life ambitions: Finish one cup of coffee before it gets cold.
Mom life, work life, pet owner life, granola life, advice life, NF fan... ~S. Spears
Level 4AA
---
With a career that began in the 90's, Noah Hatton has traveled the world for this industry. He is passionate about fashion, the story that hair tells, and satisfying the client. Not only has he become a sought-after educator for stylists worldwide, he has educated the educators, too! While you would be familiar with a lot of the names he's worked with and brands whose hair campaigns he's created, Noah is the most humble stylist who meets you right where you are. With a career that has found him behind the scenes on the runways of Paris and Milan, and studios from L.A. to N.Y.C., Noah is delighted to meet the hair needs of Loudoun County, Virginia!
"Look on the bright side." ~N. Hatton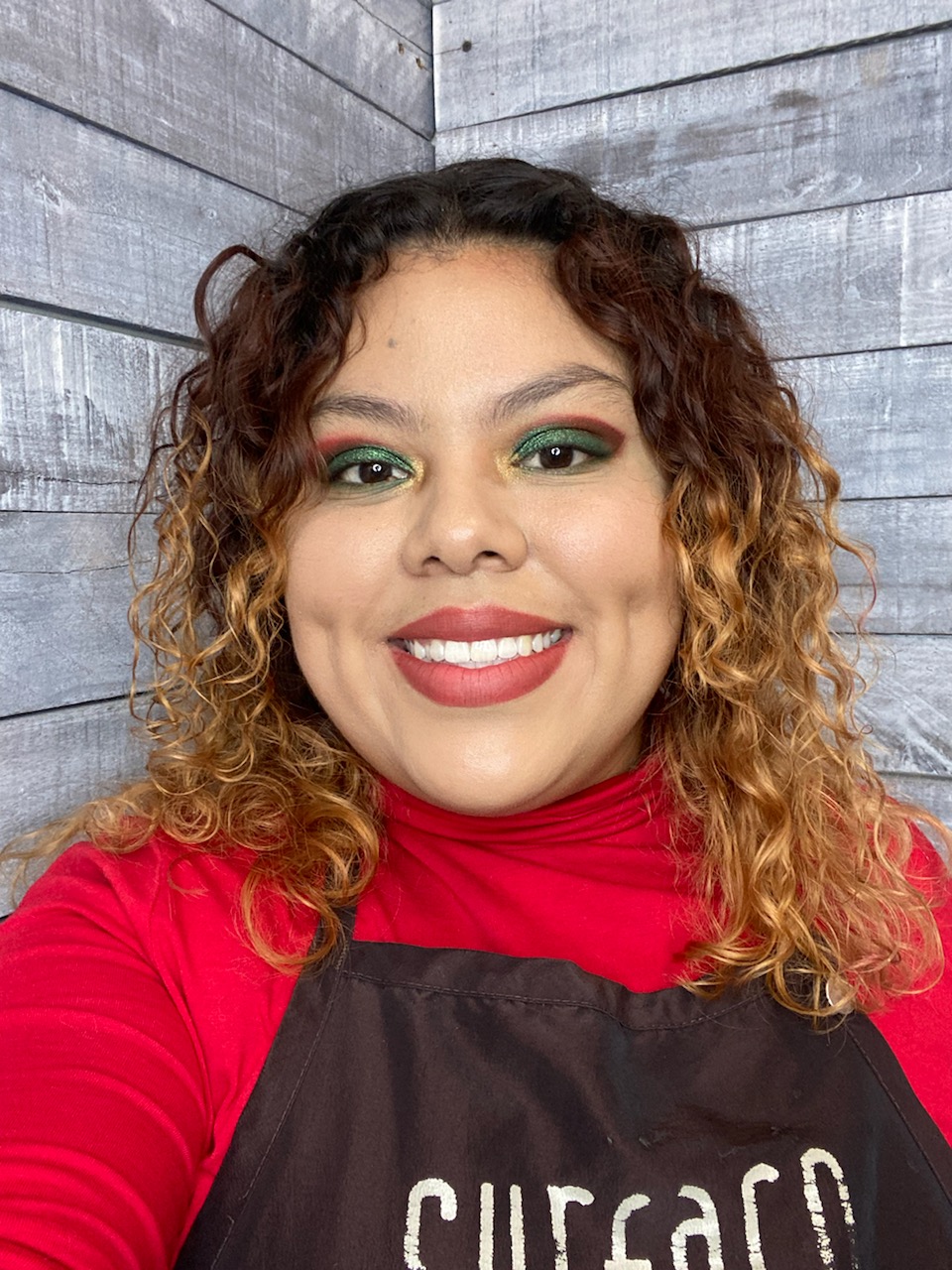 Tatiana Martinez
Level 2 Stylist
---
Hi, everyone! My name is Tatiana and I received my cosmetology license from Chantilly Academy in 2019. I'm so excited to be mentored by such masters of the industry here at Glass Door Salon. I'm especially excited to make all the wonderful clients feel beautiful and well taken care of when they leave my chair. When I'm not at work, I love going out, and I especially love staying home and binge watching shows on Netflix.
"Oh my goodness!" ~ T. Martinez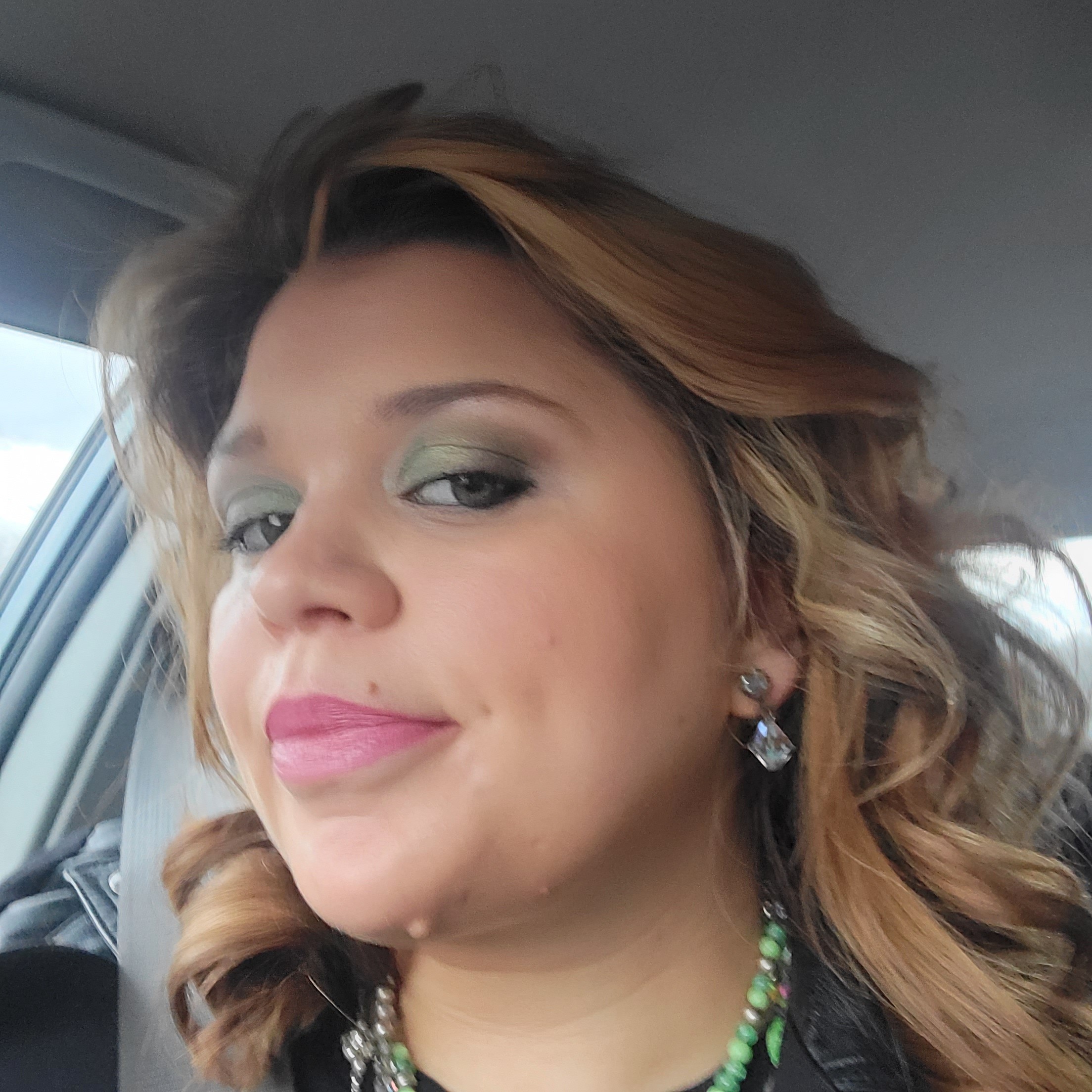 Shawna Vaughn
Level 1 Stylist
---
Hello, my name is Shawna Vaughn and I absolutely love boosting people's confidence and enhancing their natural beauty. I have been working in the salon industry since I was a teenage girl. Even as a child, I always loved doing hair and would constantly ask anyone who was willing if I could style or braid their hair (and even do their nails)! I come from a huge family and am the second oldest of eight other siblings. I have two kids of my own, a turtle, and a cat. I love to go on nature walks/hikes with my kids and karaoke in my free time. I am so thankful to be a part of the Glass Door Salon team and to learn and grow with the guidance of my mentors!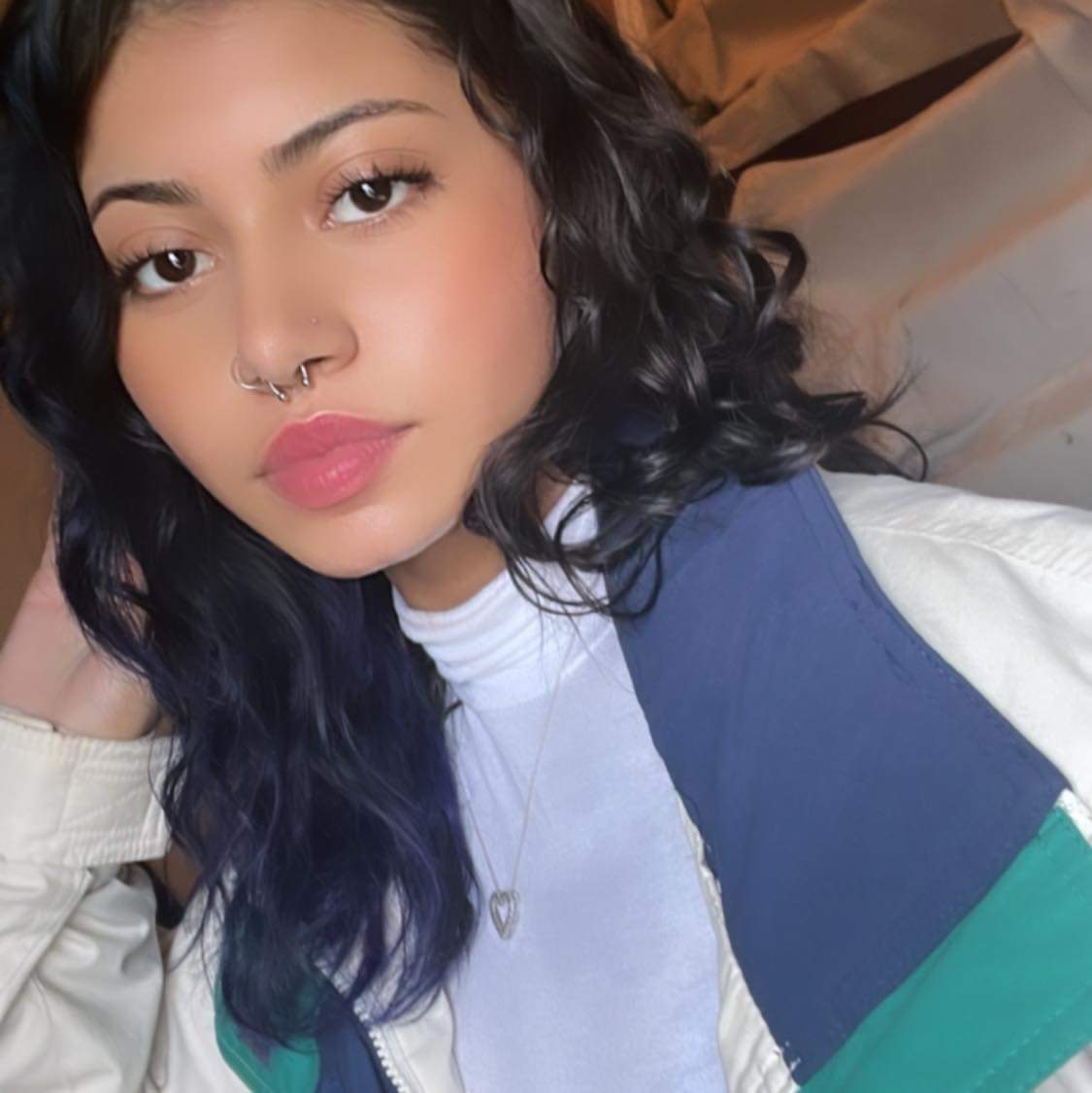 Heather Sosa
Level 1 Stylist
---
Hello! My name is Heather Sosa! I love everything from coloring hair to chopping it! I enjoy my time on the job, especially being able to learn from Suzy, Noah and all the wonderful staff here at Glass Door Salon!
"This place is a blessing." ~H. Sosa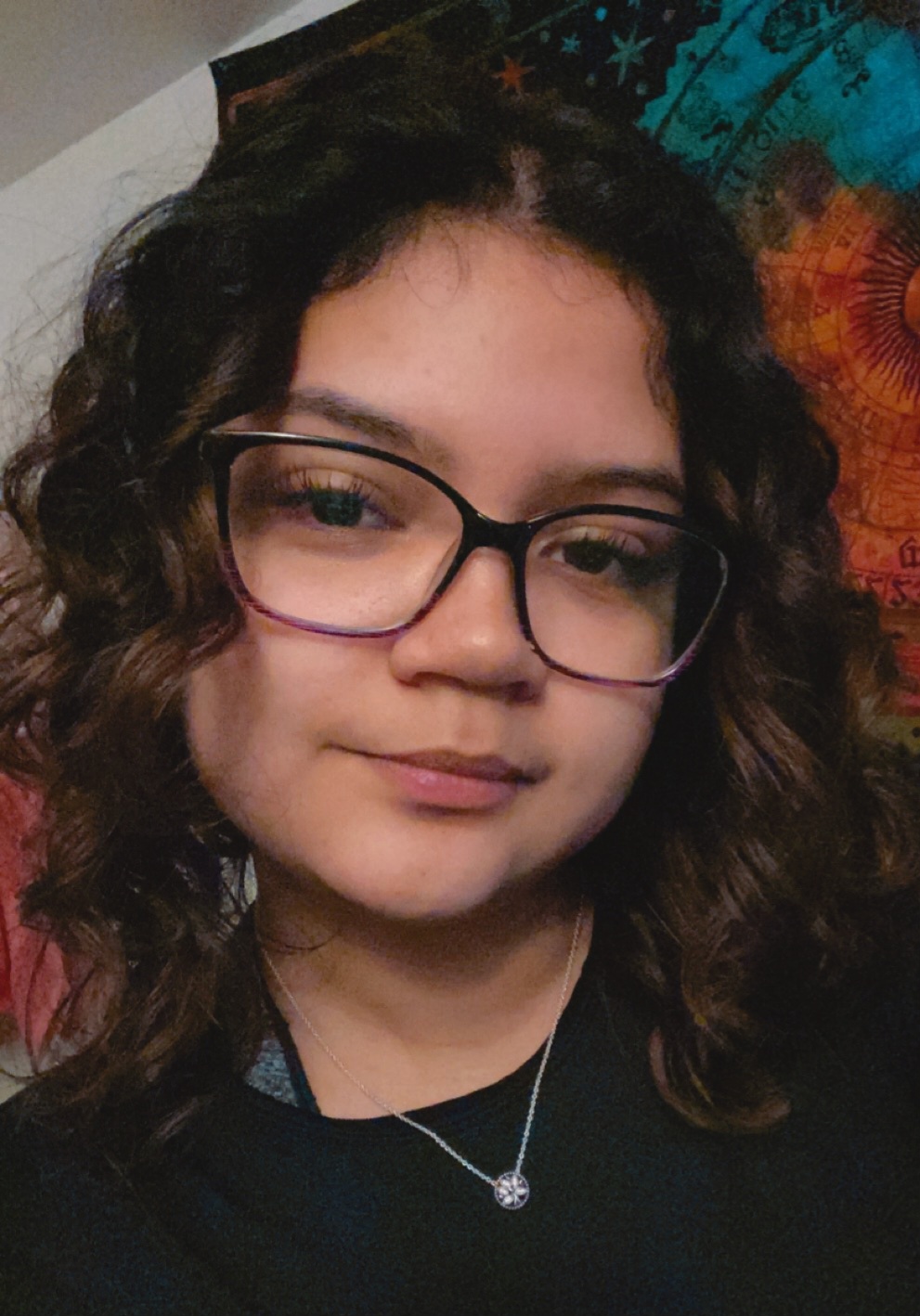 Jennifer Lopez
Advanced Apprentice
---
Jennifer has had her hands in hair for as long as she can remember, but formally pursued the industry at the Academies of Loudoun in 2020. Now a licensed stylist, Jennifer works side-by-side with Suzanna most days to develop experienced techniques, consultations skills, and hair logic. Her bubbly personality brings so much joy and warmth to Glass Door Salon.
"Your hair is your crown." ~J. Lopez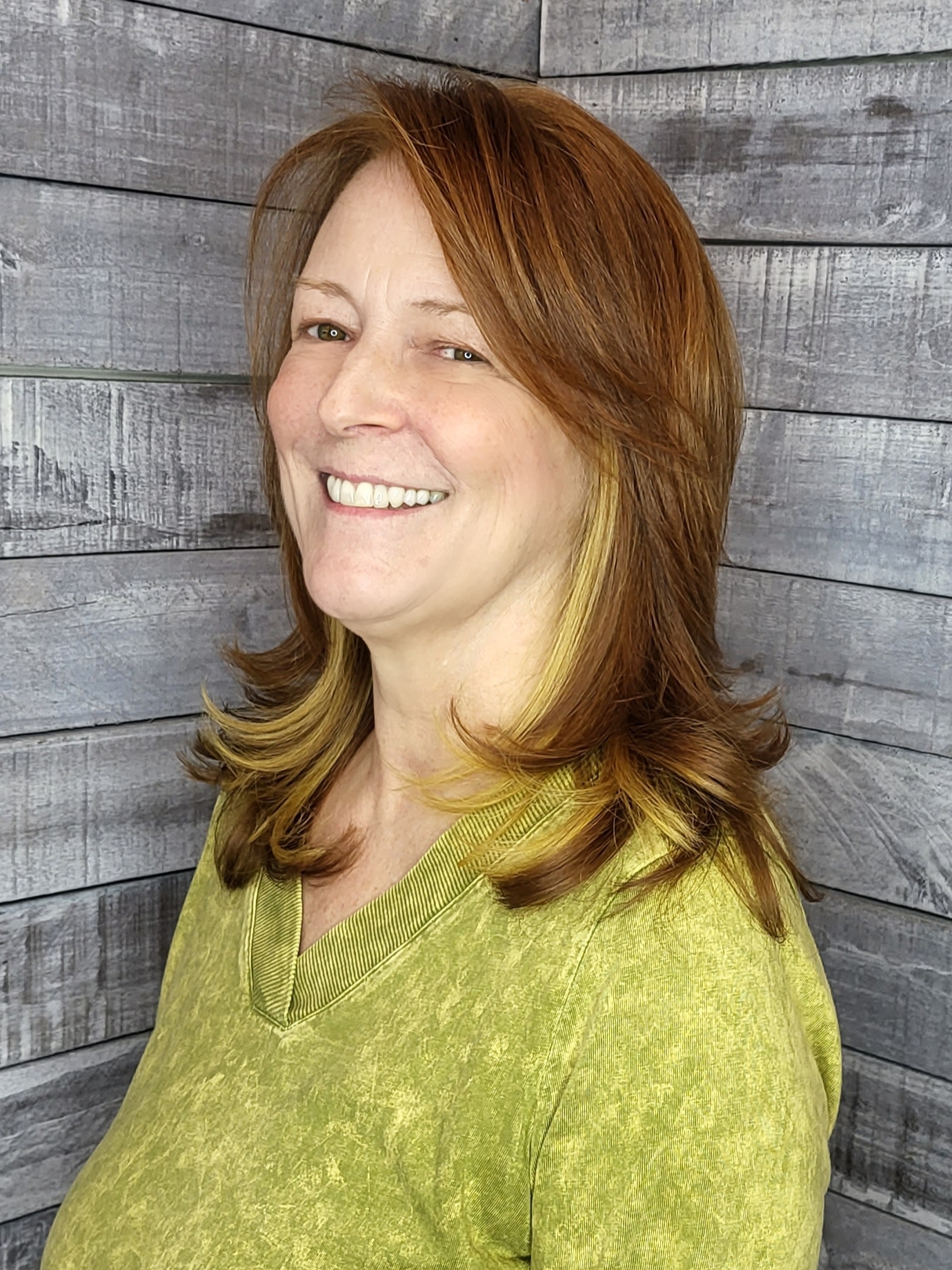 Kris Reed
Receptionist
---
Kris enhances Glass Door Salon with a wealth of experience in administration and customer service. She is the calm in a storm and we are so fortunate to lean on her for the majority of our communication and check in/out experiences.
"Thank you for calling the Glass Door Salon. How can I help you?" ~ K. Reed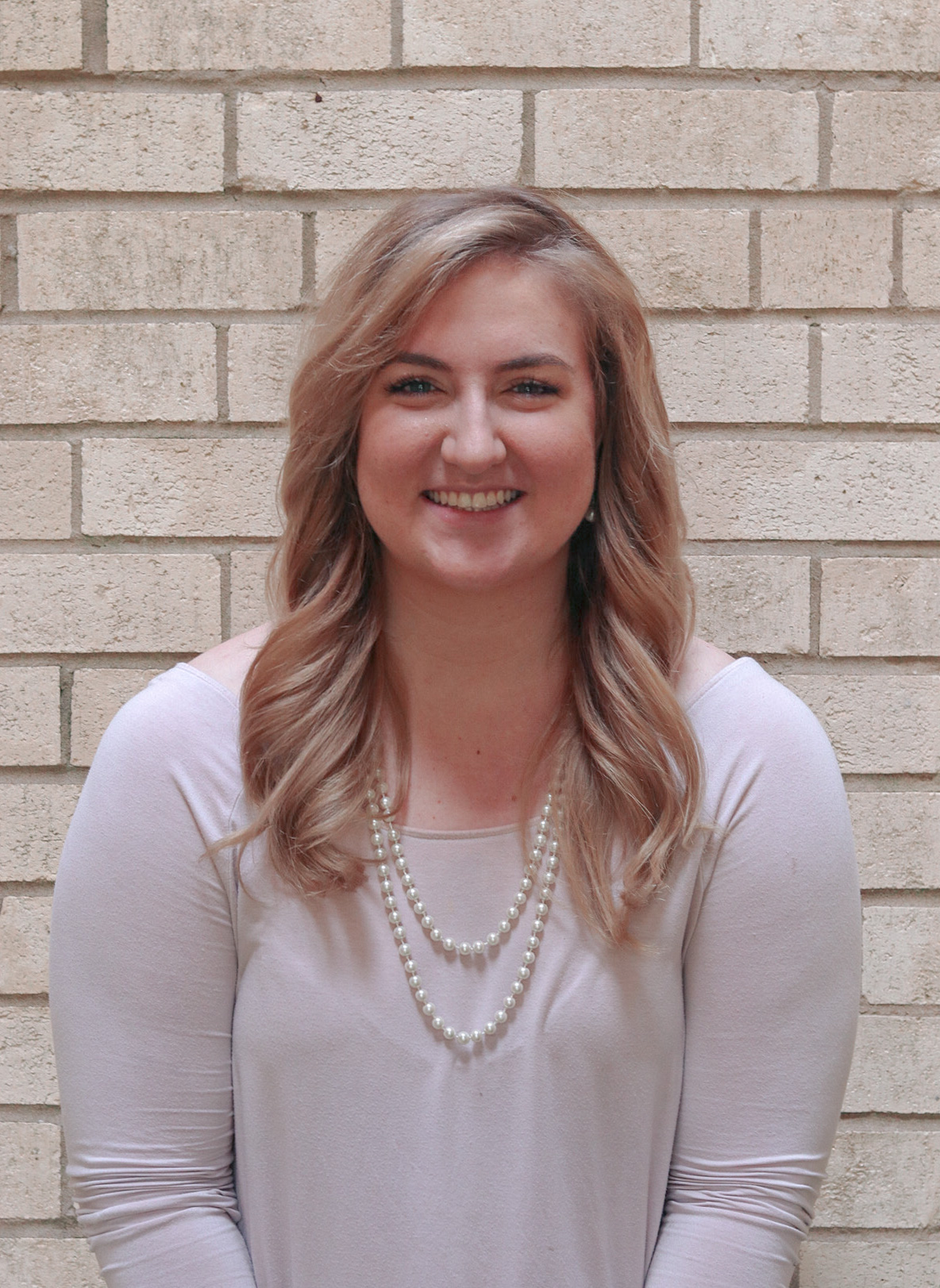 Lindsay Hitchcock
Remote Receptionist/Former Stylist
---
In 2016, Lindsay apprenticed at our salon and advanced greatly as a stylist through 2021. She eventually moved out of state with her husband. She's near and dear to our hearts and answers our phones and emails with the background and the understanding of our industry that is necessary to provide excellent customer service.
"Words have power." ~ L. Hitchcock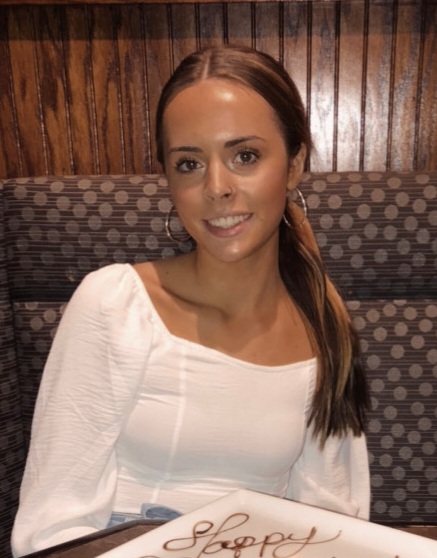 Paige Eagan
Receptionist/Shampoo Assistant
---
Hello, my name is Paige! I've been working at Glass Door salon since July 2021 as a shampoo assistant. I'm currently a student at Briar Woods High School and will be attending the cosmetology program at Academies of Loudoun in August of 2022! I enjoy helping people enhance their outer beauty and making them feel as confident as possible! Ever since I was younger, I've loved styling hair and I'm excited to be able to make my dreams come true of becoming a stylist in a salon. In my free time, I enjoy playing volleyball and spending time with loved ones!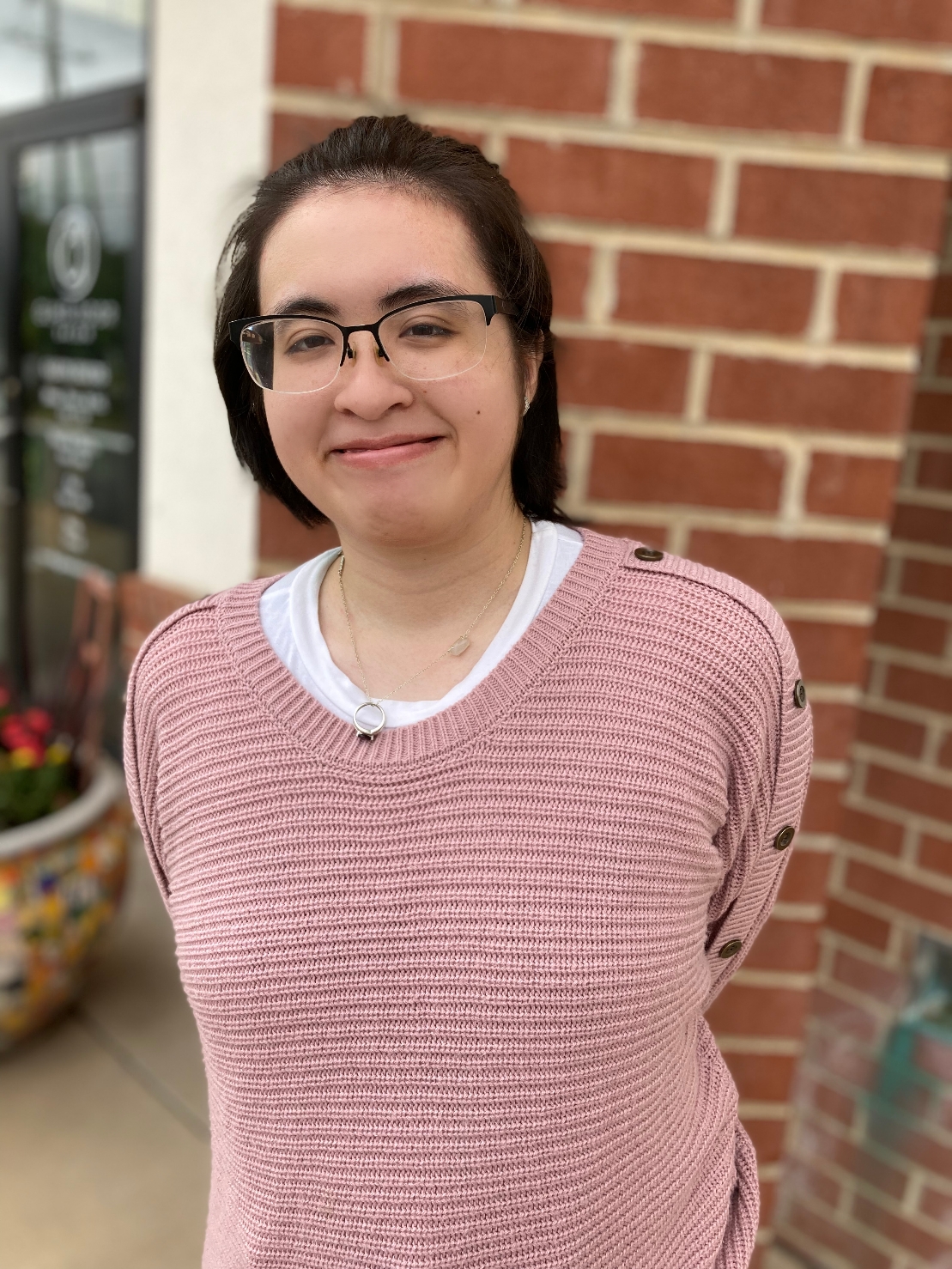 Anna Tran
Shampoo Assistant
---
Hello! My name is Anna and I am an assistant at Glass Door Salon. Working at this salon has felt like being at home. Everyone is so welcoming and friendly that it makes for a great work atmosphere. I am excited to continue working here and enhance my skills. In my free time I enjoy free hand drawing and spending time with my cat, Cookie. I also enjoy spending time with family and friends. I hope to see you at Glass Door Salon!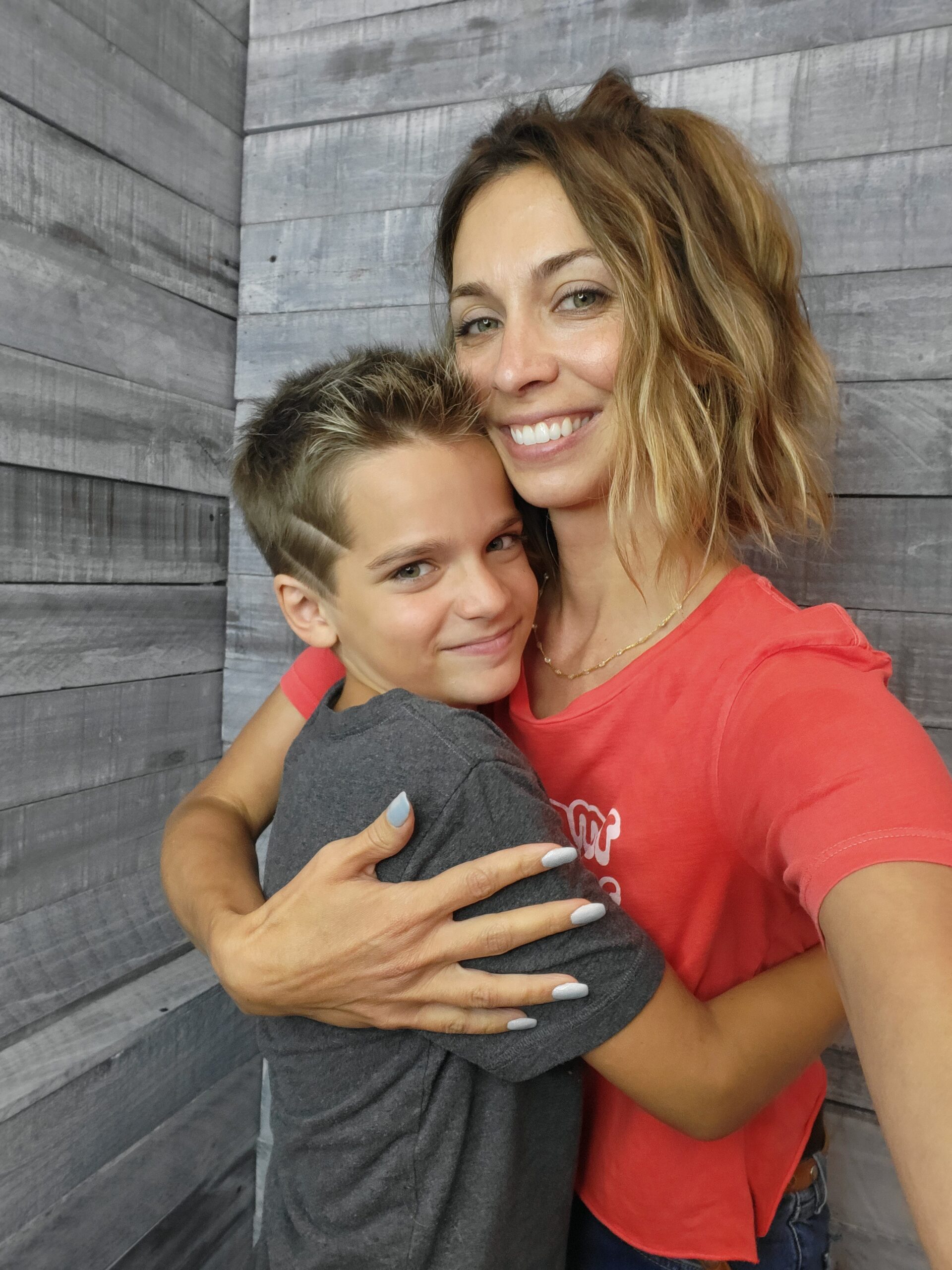 Bennett Spears
Assistant's Assistant
---
Hello! My name is Bennett and I have wanted a job for as long as I can remember. The summer of 2023, my mom (the owner) put me to work sweeping hair, serving beverages, cleaning supplies, and anything else that it takes to make Glass Door Salon work like a well-oiled machine. I love showing new clients around and telling them about the unseen facts that make Glass Door Salon so special.
"Do you need anything?" ~B. Spears